PURE - Delicious wholesome and healthy dog food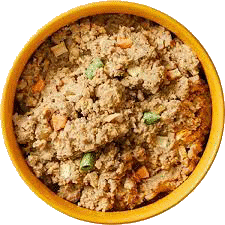 ADVERTORIAL FEATURE: PURE dog food has been a revelation for many dog owners. PURE take quality 'real' ingredients to make a healthy range of wholesome meals for dogs, that are gently dried to store.
PURE create delicious, healthy dog meals by blending natural ingredients including: vegetables, grains, fish and meats to create tasty alternatives, ideal for fussy dogs,  dogs with skin or fur complaints and other health issues.
What are the benefits of switching to PURE?
Every dog is different, and while a 'dry biscuit' dog food might be the best choice for your dog, many dog breeds benefit from a more natural and tasty diet. PURE meals are based on a real meal (think air dried cottage pie or roast meat and veg), meals easily rehydrate with a little water and are ready to serve in 30 seconds. 
PURE dog meals are perfect for dogs of all ages and many owners find that switching to PURE dog food is a great solution for dogs with sensitive stomachs and dogs with food related intolerances or allergies, that could be causing or adding to skin, fur & joint problems and even effecting your pets behaviour. 
Dried biscuit foods are convenient to store and feed to your dog, however most dry biscuit foods contain additives and preservatives. PURE meals are made from 100% natural ingredients that are blended to provide all the protein, carbs, vitamins and minerals your dog needs.
A holistic approach to dog food
PURE dog foods can also be tailored to your dogs health needs. Speciality food blends can be selected to help with health and nutritional issues including: weight loss, food intolerance, sensitive stomach, allergies and sensitive skin.
Check out the video to hear how switching to PURE helped Nelly, a rescue dog affected by alopecia and skin allergies and sores.